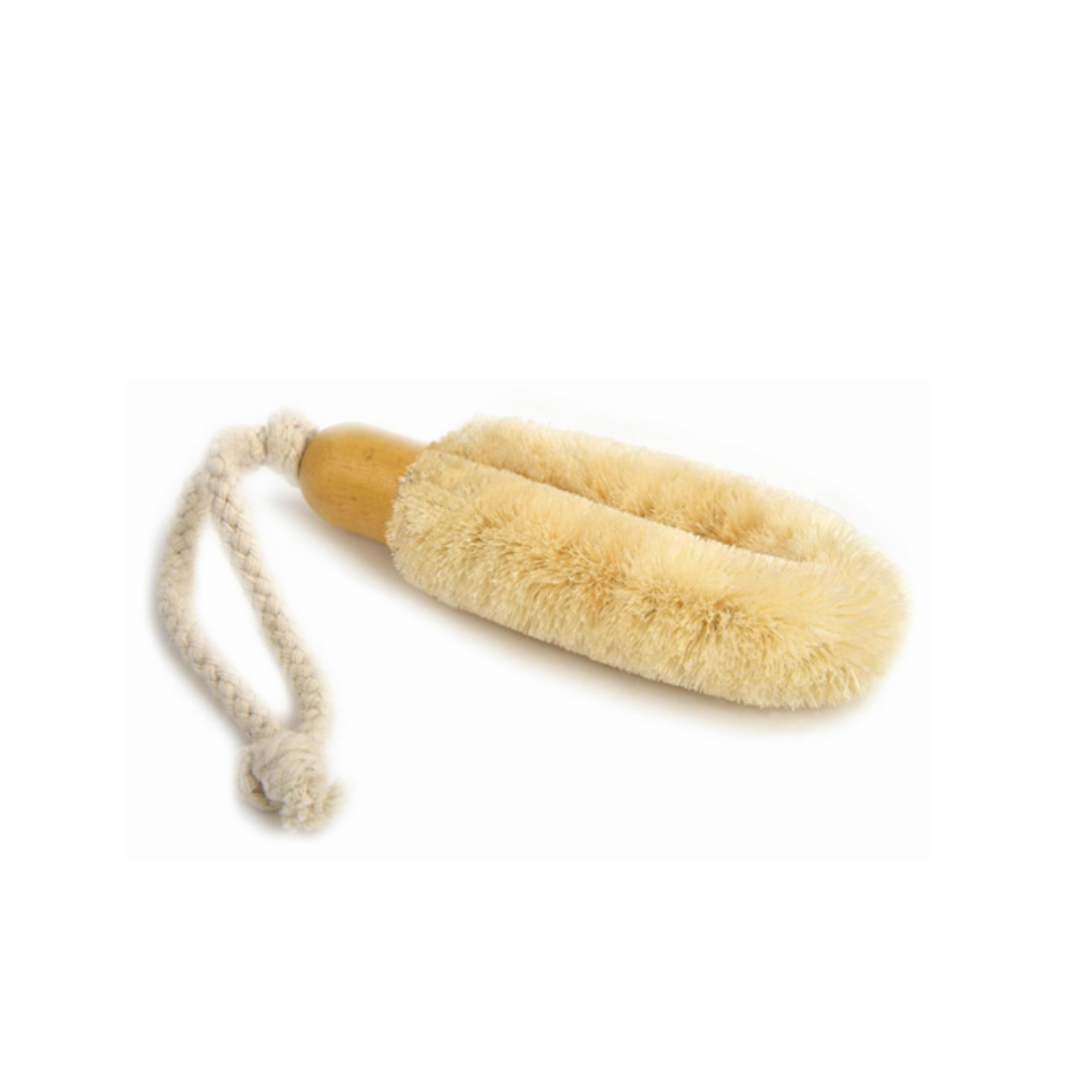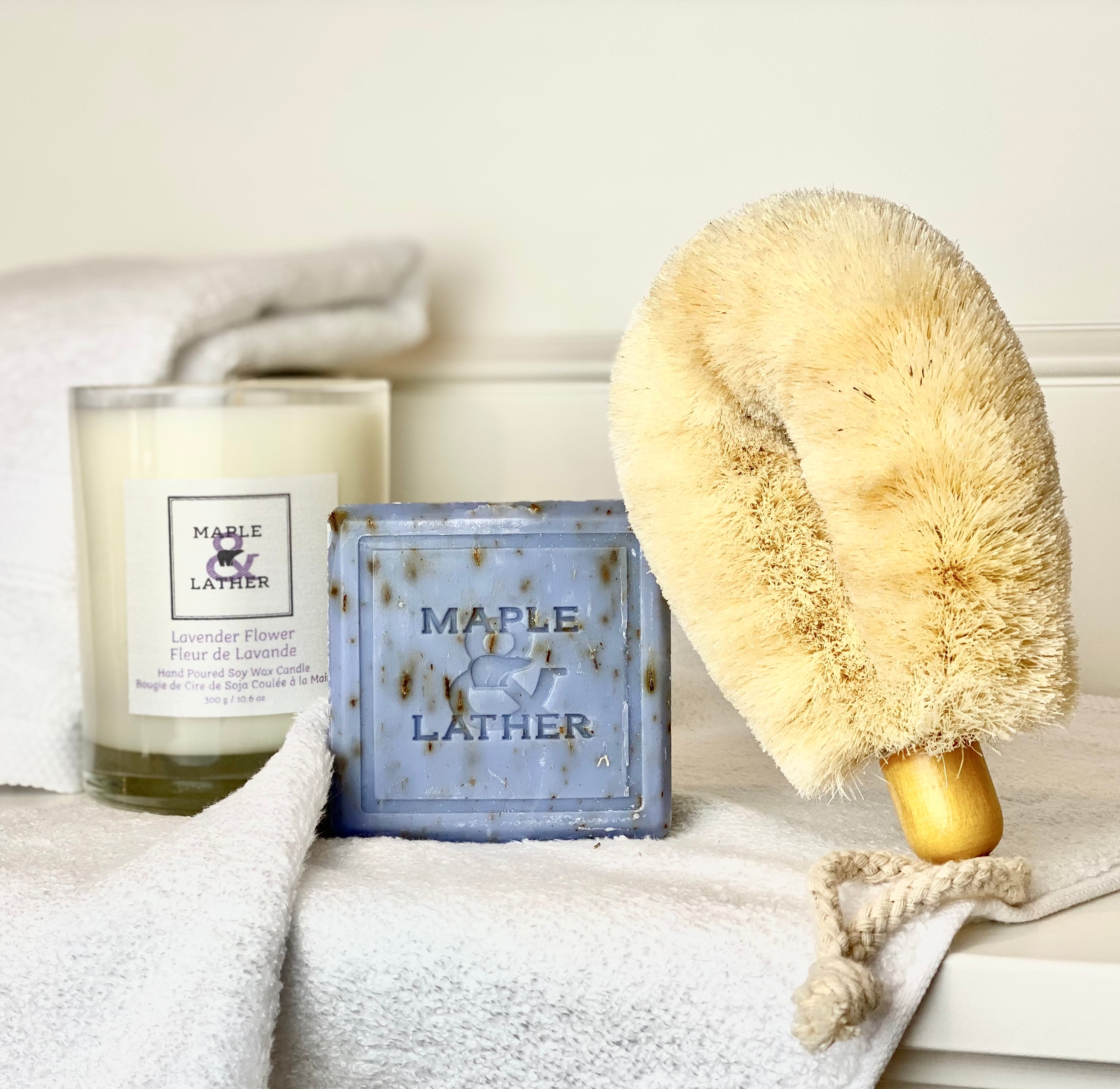 Soothe your skin by brushing dry before, or wet during your shower/bath time. Brush in circular motions, starting with your feet and moving over the entire body. Ensure to brush toward your heart with light pressure.
Details
Ingredients
How to Use
Made ethically in Ski Lanka
Made of 100 percent natural sisal fiber with jute handle and rope loop..
Use both dry or wet, moving in circular motions towards the heart. Hang to dry
Sisal Body Brush