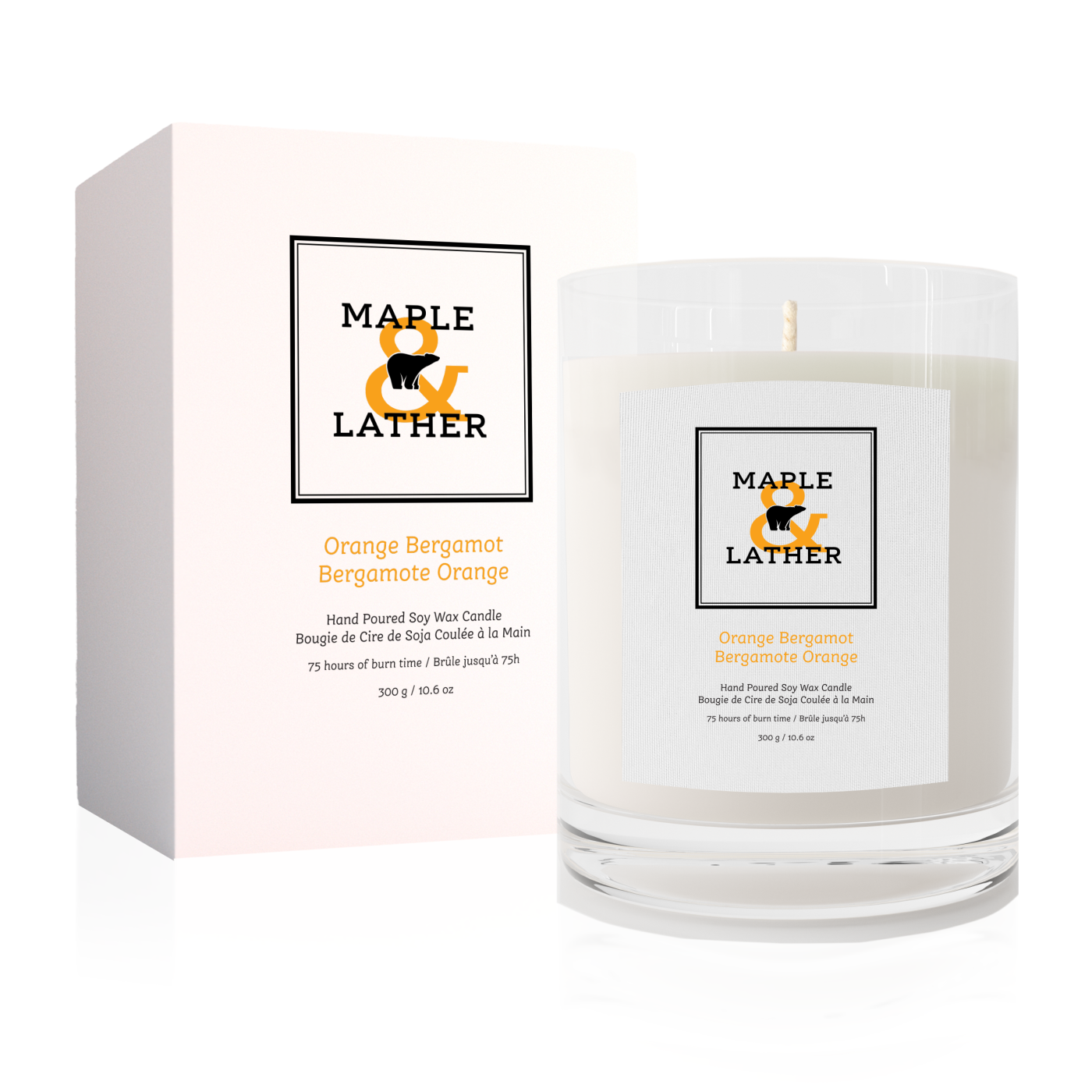 Orange Bergamot Soy Candle (75 Hour)
Our 100% soy candle has refreshing fruity notes of orange peel and bergamot,  which blend together harmoniously and inject a delightful infusion of fresh citrus throughout the space in which it occupies. 
Details
Ingredients
How to Use
Our luxury 100% natural candles are made of responsibility sourced soy wax. Every candle is cruelty and GMO free, in addition to being certified vegan. Using soy wax, our candles last on average 2x longer than the traditional store-bought. Each candle burns for 40+ hours.

10.6 oz / 300 g
100% soy wax and added fragrance .
It is best practice to trim your wick to 1/4 inch before relighting and burning your candle. The initial burn is the most important with any candle, but especially with soy candles. On the initial burn, it is critical that your wax pool reaches the edge of the vessel during the first burn (as well as subsequent burns, if possible). Following these best practices will allow you to get the longest and most consistent burn from your candle. Please avoid burning a candle for longer than 3-4 hours at a time. Please stop burning your candle once half an inch of wax is left at the bottom of the vessel. Please never leave a burning candle unattended - it is also recommended to keep away from drapes, wind, children, and pets.


Orange Bergamot Soy Candle (75 Hour)